Designer Grace Tolman celebrates everyday moments with today's layout project.
What is so unique is how she used the various Lily Bee alphabet to highlight her journaling!
Lily Bee's Double Dutch collection
and GlueArts Adhesives help bring this layout together perfectly...don't you agree???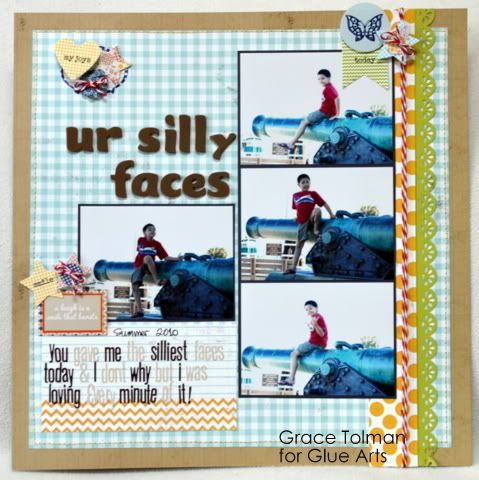 GlueArts Designer: Grace Tolman
Supplies:
Pattern papers, die cut shapes, stickers- Double Dutch, Lily Bee Designs
Twine- Maraschino, Twinery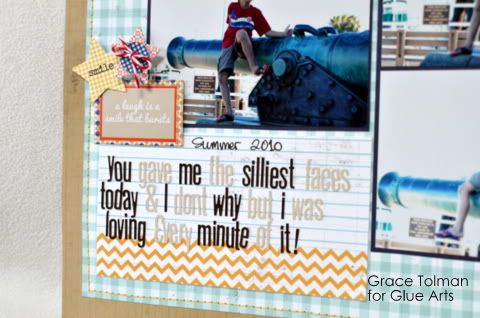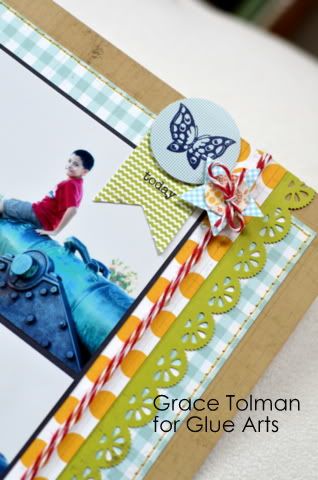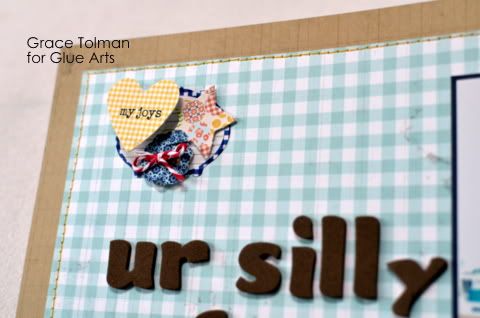 I love Lily Bee papers and the Double Dutch collection was no exception. The Glue Arts design team was given a sketch that we can use for our project and I adapted that to make my layout. I turned the sketch to its side and made the long strip of photos go vertical instead of horizontal. I then used the fun die cut shapes included in the collection to add layers of embellishments in my page with the help of Glue Arts adhesive. The cluster of embellishments and where they were placed on the layout also provided me with my visual triangle for the page.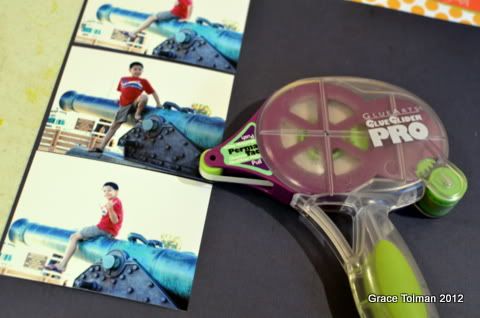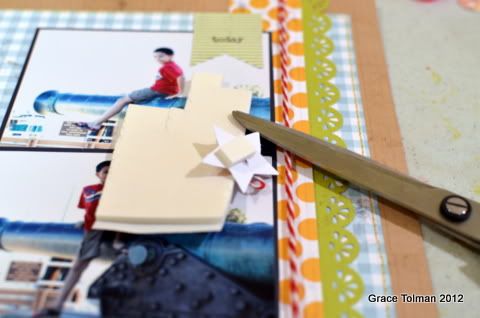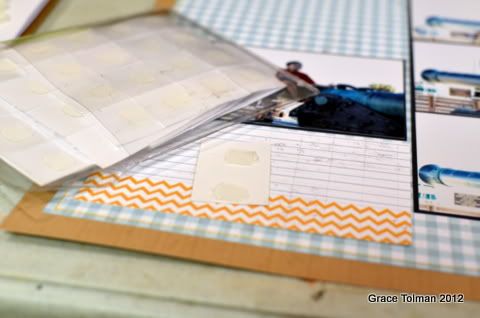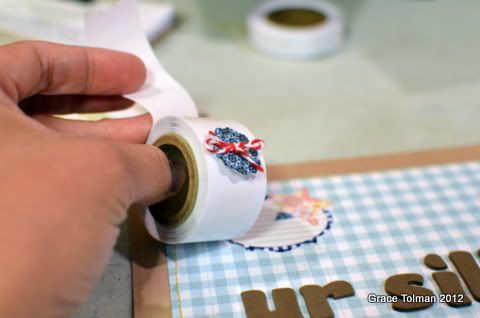 So as you may have heard we've teamed up all week long with the wonderful people at both Lily Bee Design and our friends at Epiphany Crafts!
Both companies have products that all work beautifully with GlueArts! And to make your week we're sharing an amazing giveaway!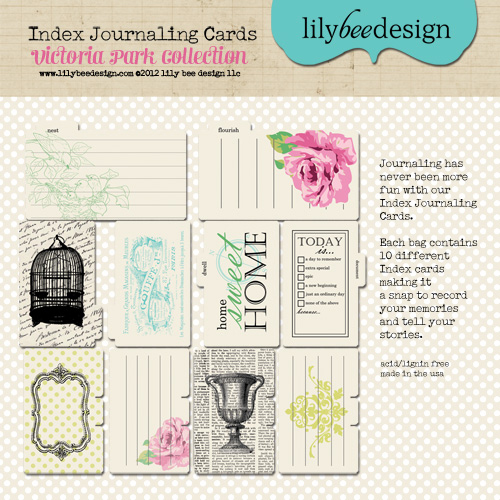 Our friends at Lily Bee have kindly offered to one of our lucky fans their new Victoria Park Collection kit along with a pack of their Index Journaling Cards. All you have to do is post a comment and you're entered to win. The more comments you post this week (one per day) the more chances you have to win!
Want even more ways to win?? Then stop by the
Lily BeeBlog
and
Epiphany Crafts blog!!
You have read this article Extreme Adhesive Squares / Glue Gilder Pro / Grace / Mini Adhesive Squares / Perma Tac / Raisen's / U Cut It Foam with the title Silly Faces with Lily Bee!! & GlueArts. You can bookmark this page URL http://skinnyminny22.blogspot.com/2012/05/silly-faces-with-lily-bee-gluearts.html. Thanks!